Easy to Use OLAP UI controls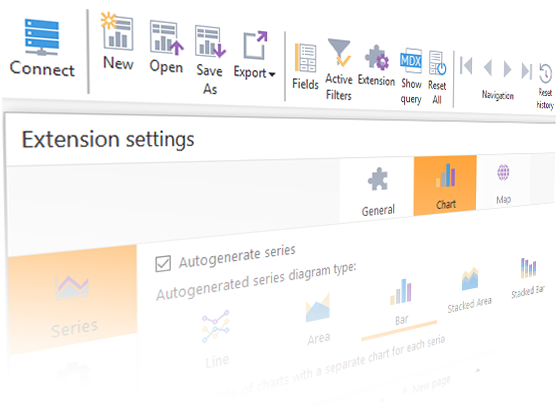 Ranet OLAP it contains a variety of visual controls and options to extend the core functionality automate your multidimensional data analyses and embed OLAP data visualizations into other web and desktop applications. We embedded dozens of controls and graphic features like sparklines, colour fill etc., so you can make your report or some parts of it more visible. The main principle of UI OLAP is to focus the user on the content.
You can extend PivotTable Designer yourself using Ranet OLAP publicly published APIs, engage our team professional services to create it for you.
Learn more about the functions and settings of WPF UI controls by downloading examples from GitHub.
The Ranet OLAP UI and his API gives developers a full control on the OLAP data visualisation. Launch or integrate Ranet OLAP UI any 3rd party applications.
Build self-service analytics platforms