Ranet OLAP Measure Choice Control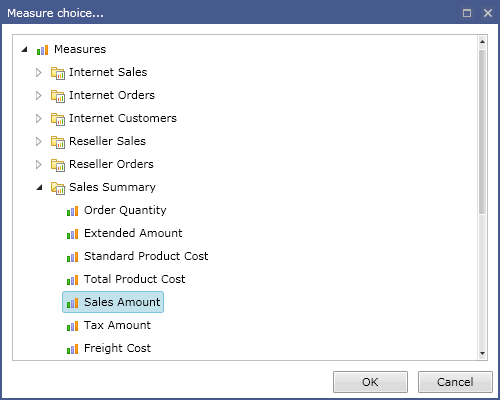 This control is intended for selecting a cube measure, including selection within a specific measure group, if it was passed as a parameter.
The cube measures are shown in the form of tree and can be grouped into folders. Selection of a cube measure is made by double click on the measure node or by operating the [OK] button.