Advantages Of Using OLAP for Business Intelligence
High competition for market control forces business owners to find new ways to improve business profitability and growth. Nowadays, a company becomes a winner in this competition if it knows how to manage information effectively. It's a common knowledge that the one who possesses the knowledge leads the market. And commonly the more data an organization is able to collect and analyze the more probable their success in business is. The information reveals the hidden ways of how to operate more effectively and lucratively. And although all the companies focus a lot on planning and analyzing the challenge is still there to obstruct profitable affairs. That is why in order to boost efficiency and minimize expenses more and more companies today implement BI solutions. These technologies allow to collect great amounts of business data, translate it into a readable and clear format, and perform a holistic analysis. That is why more and more companies implement OLAP BI solutions.
Nowadays OLAP and business intelligence are closely connected. A lot of businesses choose to build their BI solutions using OLAP technology. Tools based on OLAP cubes help get maximum benefits from business data and develop the most effective strategy for the business development. Today we would like to figure out why the role of OLAP in business intelligence is so important highlighting OLAP advantages and disadvantages.
Advantages of OLAP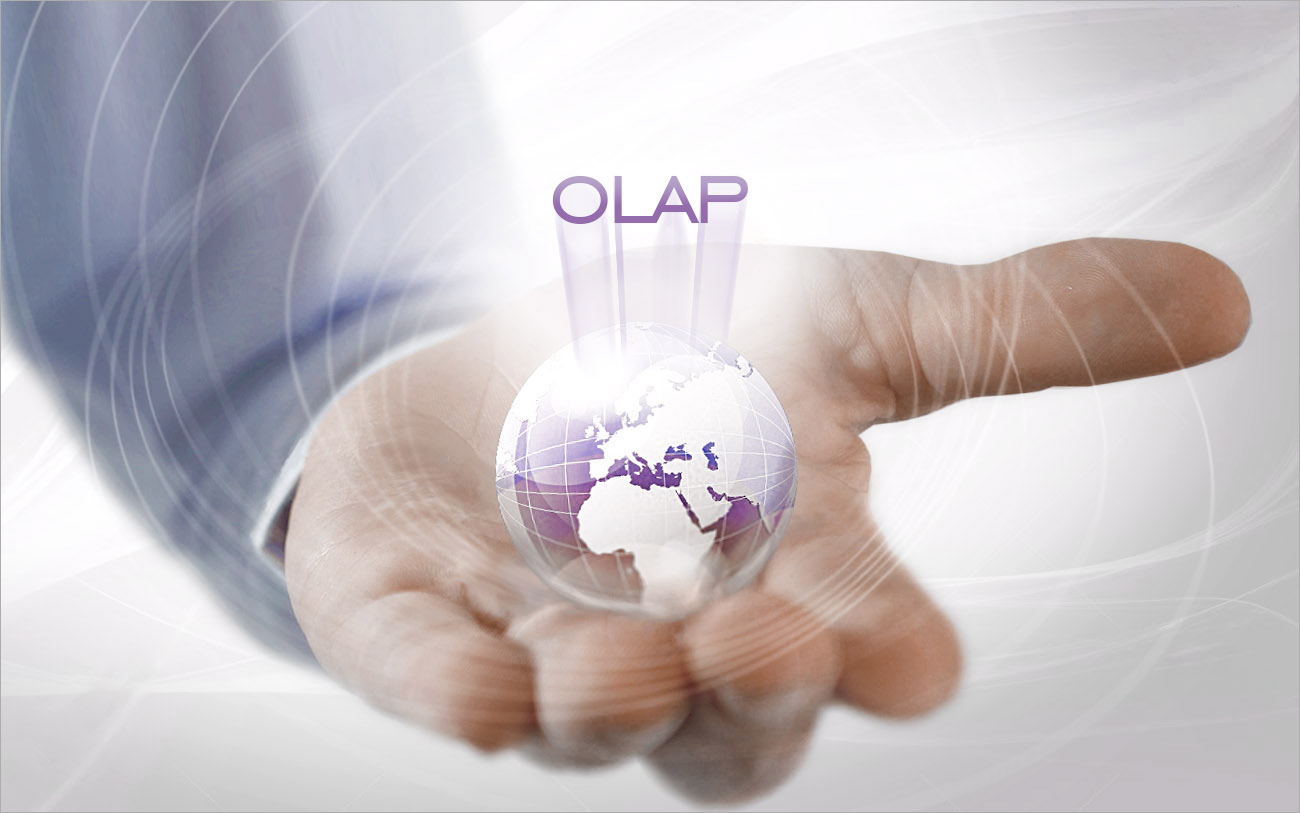 Using our solutions in business intelligence software you will see the benefits of OLAP system in organization processing huge amounts of information in a form convenient for the end user and performance efficient data analysis. There is no need for a company to maintain an IT department which would support the software or for the employees to possess any specific skills to be able to use the application. And that is significant point from advantages of OLAP for business people.
Thanks to its user-friendliness and scalability it suits all users from small and medium businesses to large corporate groups. OLAP is a key of BI and primarily intended to alleviate big data handling and add value to the process of business management. Let's review some of the main advantages of OLAP technology below.
Advantages of using OLAP
Description
High Speed of Data Processing

The main advantage of OLAP is the speed of query execution. A correctly designed cube usually processes a typical user query within 5 seconds. The data will always be right at your fingertips to refer to while there is a necessity to rapidly take an important decision. The users don't have to spend much time on calculations and composing complex heavyweight reports.

Transactional data from scattered points of sale, data about every particular customer and supplier, data about all the employees in the company and their performance, - all that is stored in one place absolutely ready to be operated with. Even if the warehouse contains tons of information, you can make a complex report using any kind of data from the warehouse in just a few minutes.

Aggregated and Detailed Data
When working with OLAP, users first see the consolidated data. All the data is stored in tables connected to the star schema in the center. The tables organize a cube with multiple dimensions which makes it easy and fast to navigate through tons of information. The users can detail the data down to separate facts through "drill down" function and do the opposite using "drill up" function. You can read more about Drill down and other data analysis commands in Ranet OLAP in our blog post.
Multidimensional Data Representation

OLAP data is represented by cubes. Each edge of the cube contains certain attributes of an analyzed business process. Measures and dimensions define the cube axes in a multidimensional coordinate system. Such data structure allows users to see information from different points of view (slices). A cube slice is, in fact, a two-dimensional table, which is a clear and familiar way of data representation.

Cubes are built strictly hierarchically. It means that the data is arranged in a certain order, for instance, a year is divided into months, and a month is divided into days. MDX query generator allows to extract all the required data combinations. You can see how the data is organized in OLAP cubes in Ranet demos that use Adventure Works database.

Using Familiar Business Expressions
OLAP dimension in the cube reflects certain aspects of the company's fiscal and economic activities. Instead of manipulating database table fields, the end user interacts with common business categories such as products, customers, salesmen, employees, territory, date, etc. That is why OLAP-based tools are very simple to use even for non-technical users.
"What-if" Scenarios
If the cubes you use support write-back function, you can analyze not only actual data but also create different "what-if" scenarios and change the data you work with while also ensuring the actual cube data is not overridden or lost. This function of OLAP lets users replace the values to see what other outcomes may take place if there are changes introduced into the business. Through this BI tool it is possible to deeply analyze an ongoing business state, foresee losses, and prevent them.
Flat Learning Curve

Working with OLAP data is available to users without any technical background. Usually, end users don't need any special training, which means saving money for the company.

Furthermore, OLAP vendors commonly provide their customers with extensive documentation, tutorials, and prompt technical support especially in terms of web-based OLAP client. The users are constantly free to address to the team of tech professionals without having to manage all the issues tied to the software themselves.
Disadvantages of OLAP system
Despite of the advantages of OLAP tools and its capabilities that boost company's development, online analytical processing like every technology has disadvantages. If choosing a single word to describe them it would be limitations. Primarily limitations of OLAP system existence make it less attractive for some users. Let's not delay and meet all challenges you can face using OLAP:
| | |
| --- | --- |
| Disadvantages of using OLAP | Description |
| High cost | In majority cases, it is not so cheap to implement such system. That is why not every organization can effort it. However, for big companies it is a really great investment, as opportunities offered by OLAP system can not only pay off but bring much more profit in the future. |
| OLAP is relational | The main problem of such system's kind is that the structure must be defined in advance. It means the number of columns in the table, data types should be precalculated before table creation. For quick results, it can cause some difficulties. |
| Computation capability | Some systems provide lack of computational power. That is greatly reduces the flexibility of the OLAP tool. Analyzers are limited to a narrow and small area, unable to analyze freely, and even have to resort to a third party to perform this kind of calculation. In such business computing, OLAP is often left in an awkward situation. |
| Some potential risk | The above mentioned problem may cause the next problem – possibility of risk. It leads to the fact that it is not possible to provide huge amounts of data, and there is a great difficulty in providing valuable links to the decision maker. However, it depends on the system type and vendor and modern OLAP software can be rather powerful in this issue. |
The Features Providing Better Business Management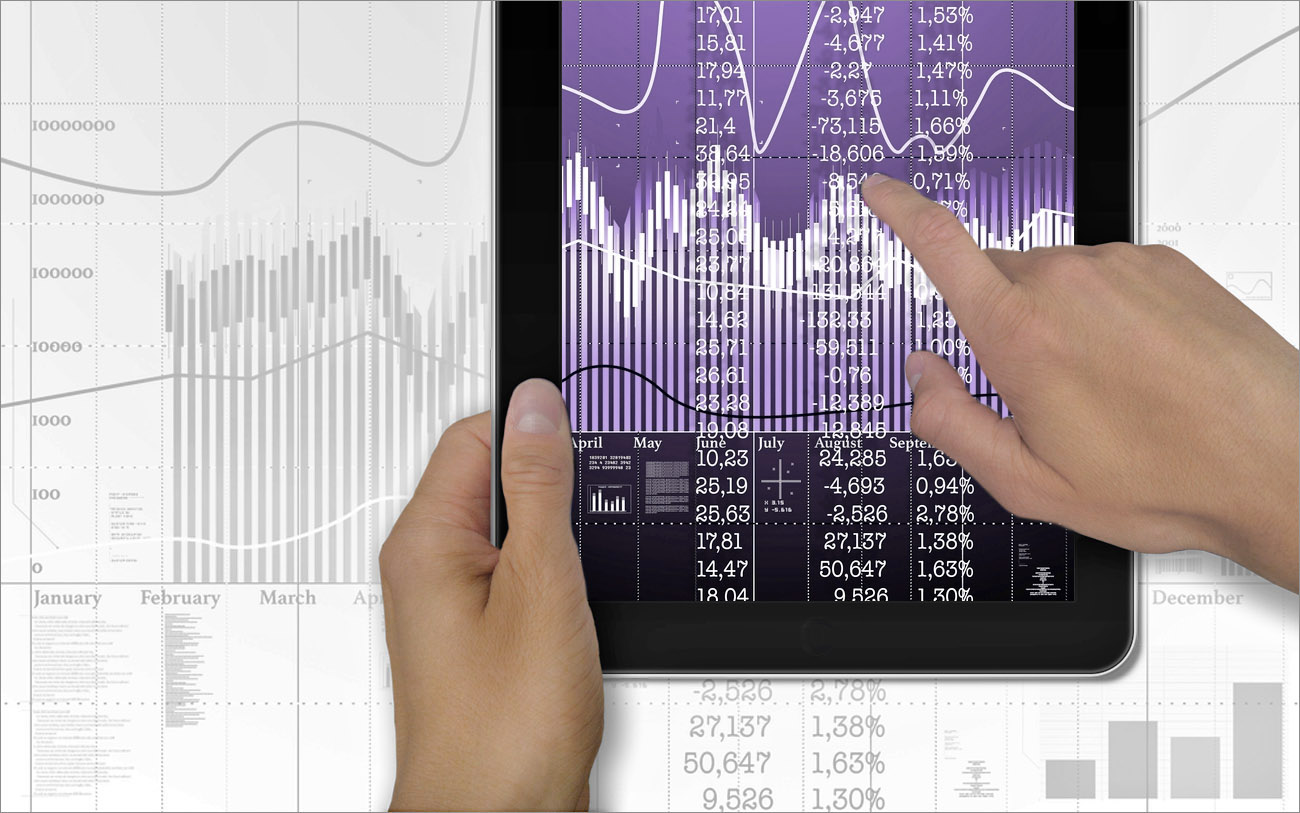 In order to boost business performance, there are multiple functions provided by the OLAP technology. Features of OLAP in business intelligence are aimed to enable businesses to monitor and track their affairs by taking into account multiple variable factors that matter. Let's have a look at the most significant and frequently used BI tools of OLAP:
Heterogeneous data handling: you are free to blend diverse types of data and structure it with the help of OLAP for the future holistic analysis.
A drill-though operation lets end-users detail the data to the lowest level and see particular points of the business performance.
A drill-down operation allows to visualize the lowest level in a particular hierarchy.
A drill-up operation is a function enabling end-users to ascend to the highest level in a particular hierarchy.
A slice-and-dice operation provides an opportunity to toggle between dimensions and extract a standard 2-dimension pivot grid out of a multidimensional cube.
The Profits End-users Gain with OLAP
Due to the exploitation of such a BI technology as OLAP, businesses will highly improve their key performance indicators through the following aspects:
Well-considered decisions and actions taken due to complex reports and analysis accomplishment.
A lot of time saved owing to rapid execution of the queries in the OLAP system.
Company's better financial state thanks to deep insights into the market.
Increase in customers' satisfaction rate tied to more thorough and reasonable business management.
Top questions about OLAP use
In conclusion, let's look through the top 3 question about OLAP system use. Maybe your unanswered question will be one of them.
1. What is OLAP and its advantages?
Online Analytical Processing is a computer processing technology that allows rapid execution of complex analytical queries. It is an important part of business intelligence, providing powerful capabilities for data mining and trend analysis. OLAP helps to analyze big data amounts from different perspectives rapidly.
2. What are advantages and disadvantages of OLAP system?
Among main OLAP advantages we can distinguish:
High speed of data processing;
Aggregated and detailed data
Multidimensional data representation
Using familiar business expressions
"What-if" scenarios
Flat learning curve
The most spread disadvantages are:
High cost
OLAP
Computation capability
Some potential risk
As you can see, the number of advantages outweigh the disadvantages. The full description you can find in the article above.
3. What are the companies that use OLAP?
Modern OLAP systems can be useful for both small and big companies of almost every sphere. It covers the needs of all organization where the work with data is especially significant. However, the most effective they can be in the following spheres:
Education
Finance
Manufacturing
Chemical industry
Food industry
The Bottom line
As it has already been mentioned, the OLAP technology contributes to the Business Intelligence Processes by its ability to rapidly access multidimensional databases and carry out in-depth business analysis. Thanks to the opportunity to execute computations and to generate data aggregations very fast, a user is able to identify an impartial present business state and set the objectives to be achieved for the future evolvement.
All in all, using OLAP business solutions is a great way to simplify the analytical and reporting part of a company's management processes. And the existence of powerful tools like Ranet OLAP that provide simple and easy-to-use interfaces designed specifically for working with OLAP data makes it easier for businesses to use it in business intelligence.